The IIT Bombay Nanofabrication Facility (IITBNF) is a multidisciplinary, open-access advanced
semiconductor technology R&D Centre, anchored in the Department of Electrical Engineering at IITB. While IITB had been a pioneer in semiconductor device characterization and modelling since the 1980s, comprehensive device fabrication capability came with the pioneering Centres of Excellence in Nanoelectronics (CEN) envisioned by the Principal Scientific Advisor, and initiated by the Ministry of Electronics & Information Technology (MeitY), in 2006, at IITB and IISc. IITBNF is used by hundreds of researchers in IIT Bombay and from across India. The multi-disciplinary R&D activities here span the gamut of electronic device (semiconductor technology) applications: communications and radar; logic, memory, encryption, quantum information and AI; sensors and photodetectors; power switching, energy conversion and harvesting. These have led to acclaimed scientific breakthroughs, extensive collaboration with the global semiconductor industry and national R&D organisations, and development of commercial products through incubated startups. IITBNF has also been a pioneer in semiconductor technology manpower training for Indian academia (through the Indian Nanoelectronics Users' Programme) and industry.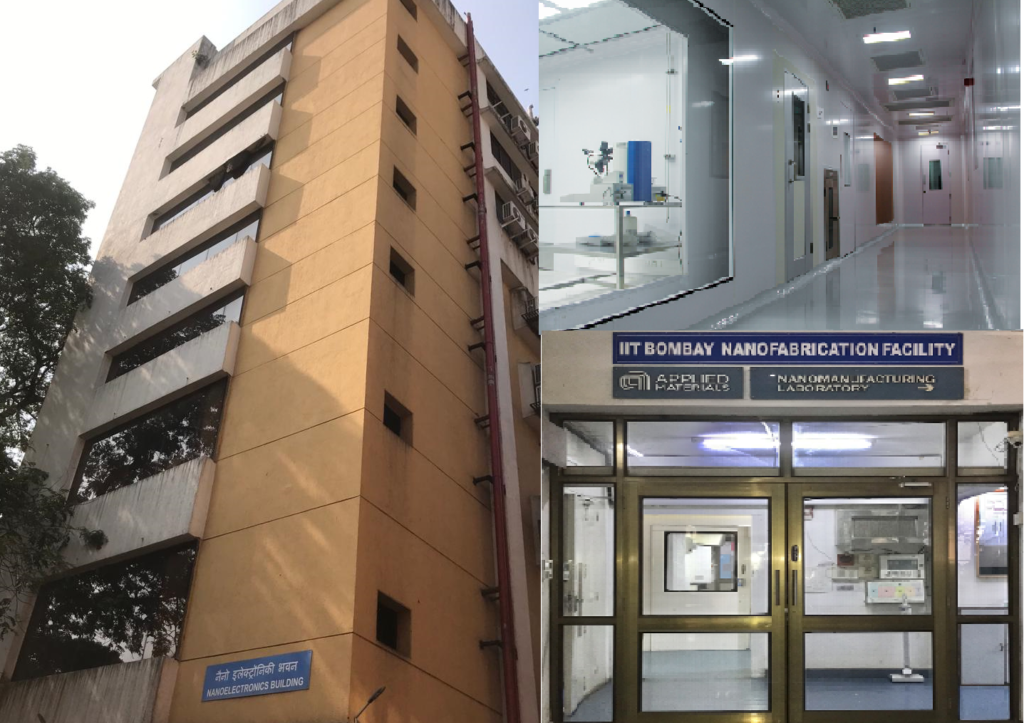 The Nanoelectronics Network for Research and Applications (NNetRA) is a flagship network project co-supported by MeitY and the Department of Science & Technology (DST), Government of India. Its nodes are the erstwhile CENs at IIT Bombay and IISc; along with the MeitY-funded nano centres that followed at IIT Madras, IIT Delhi, and IIT Kharagpur. The IITB node of the network, NNetRA-IITB, is supported by the R&D infrastructure of IITBNF. NNetRA-IITB has developed a special focus on semiconductor technologies for strategic applications (defence, aerospace, critical infrastructure), and is the institutional coordinator for the same within NNetRA. The goal of NNetRA-IITB is to enable Make in India (manufacturing) for strategic semiconductor technologies – where external dependence spells vulnerability in terms of data security, technology access and pricing.
Multidisciplinary Usage across IITB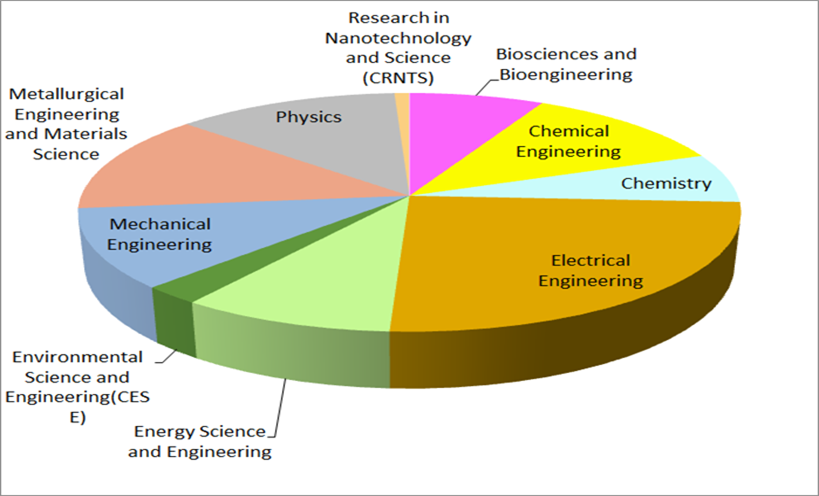 Facilities at IITBNF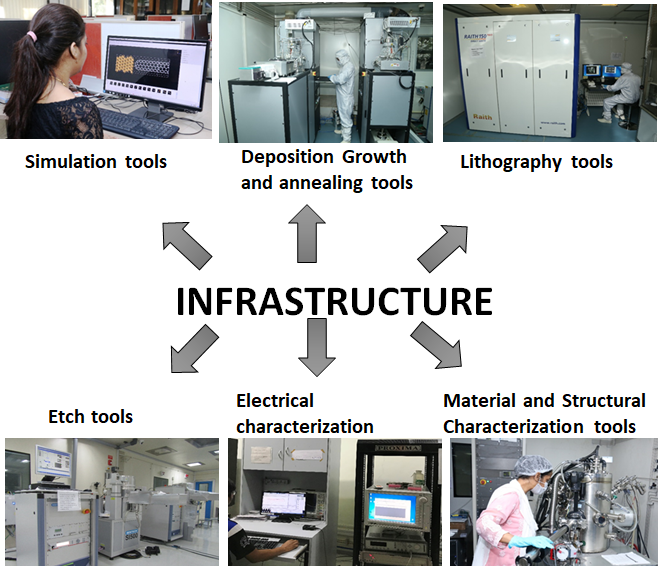 For more details regarding the facilities and to collaborate or for the usage of the facilities please contact us (www.iitbnf.iitb.ac.in).