Subhasis Chaudhuri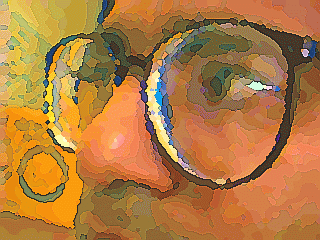 ---
Welcome. You have already opened me out! For a faster access from abroad try this institute.

Why not just say hello to him!
Click here for a family album.


Click here for a quick look at my research interest & publications or
current teaching responsibilities.




List of students who shared time with me.

---
Possible CONSULTANCY services to be offered to industry.

---
Here's my audio message to you in Bengali. (SGI format)

---
Demo of a Bengali 'raga-pradhan' (semi-classical) song by Miss Ushasi . (SGI format)
---
---
This page may make you wonder ... What do I do with what doesn't possess the 'amrritam'?
---
---
Date stamped: June 1998.