Subhasis Chaudhuri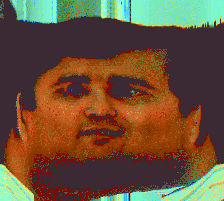 ---
Welcome. You have already opened me out! For a faster access from abroad try this institute.

---
Why not just say hello to him!
Click here for a family album.
---
---
Misc. things that make one character interesting.

---
---
Here's my audio message to you in Bengali. (SGI format)

---
Demo of a Bengali 'raga-pradhan' (semi-classical) song by Miss Ushasi . (SGI format)
---
---
This page may make you wonder ... Yenaham Naamrritam Syamah Tenaham Kim Kooryamah?
---
---
Date stamped: June 1998.