About the Group
This is an interactive peer review based platform to share knowledge and research issues in various domains of Electrical Engineering. Various specializations are divided into clusters and we will have weekly sessions in which PG student of department will present and discuss the topics relevant to the clusters. Best speakers and presenters will be recognized at the department level.
Expected Outcome
Improved R&D environment in the department.
Interaction between students and research groups.
Collaborative research.
More number of publications.
Improvement in communication and presentation skills of the students.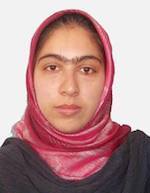 Sadaf ul Zuhra
Overall Co-ordinator
sadafshah@ee.iitb.ac.in
9892691774

---
... Motivation Behind The Group
"The best results will come when everyone in the group doing what's best for himself and the group".

Prof. John Nash
---
Quote From The Overall Co-ordinator
"The more means of communication we are surrounded by, the lesser we seem to communicate usefully. This initiative aims to address just that. We at SRG want to create an environment that encourages students to learn from their peers and actively participate in research. Come forward and help us succeed. Let's inspire and be inspired."

Sadaf ul Zuhra
---
Quote From The Faculty Co-ordinator
"Student life is the best time to learn and equip ourselves for our career. The reading group is a great way to expand our horizon and learn about a wide range of topics and foster healthy discussion among peers. I strongly recommend that students use this opportunity to learn as much as they can."

Prof. Kumar Appaiah